Traditional Finnish footwear from 90 years
We have always valued the skill of making by hand. Either putting hay on the rods, making a willow whistle, or designing footwear ourself. Töysä's shoe factory is one of the last persistent Finnish footwear manufacturers.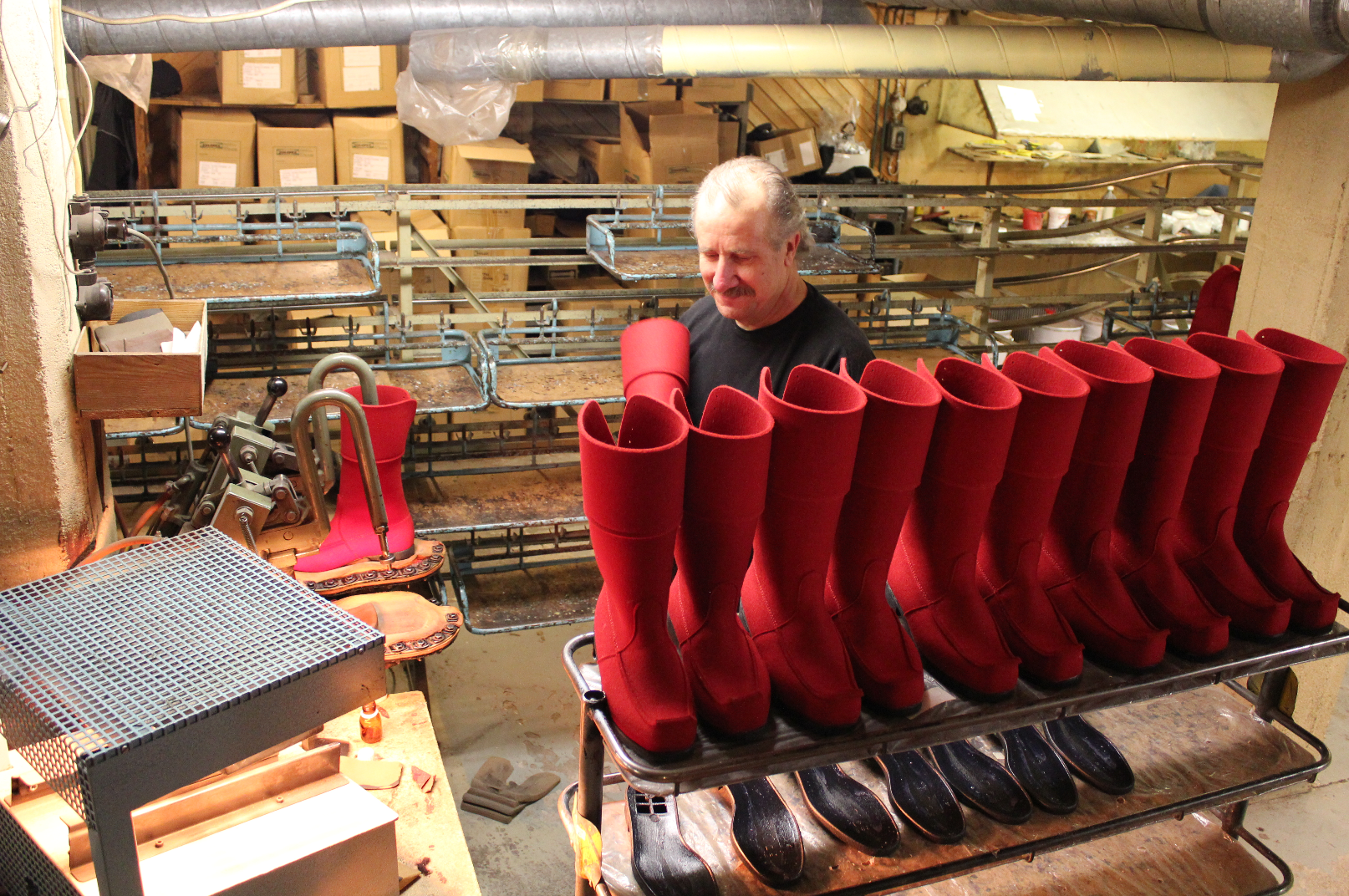 The factory was founded by Arvid Mäkelä in 1932. From the very beginning, the appreciation of handicrafts has been a and o for us. Even today, our employees are shoemakers, professionals in their field who make decent footwear. There are only a few like us left. That's why we feel that by acquiring Arctips, our customers are involved in bringing an era to the present day. Preserving craftsmanship and footwear production requires good ideas.
Our factory Shoemakers still use traditional manufacturing methods and make quality footwear by hand. Our factory hall offers a wide range of specialties, such as the more than a hundred-year-old wooden nailer.
Times change, but hard work takes time. Thank you for visiting Töysä's shoe factory and Arctips felt pads. I hope you like the shoes and wear them for a long time and earnestly. They deserve it.
Arvid Mäkelä, the founder of the factory, was a tough worker who kept the tools in his hand. Tradition obliges and we promise that Arctips footwear is made by hand and with hard workmanship. Therefore, they last. It was also of paramount importance to the founder of the company.